A Match is Exact – Don't Settle for Less!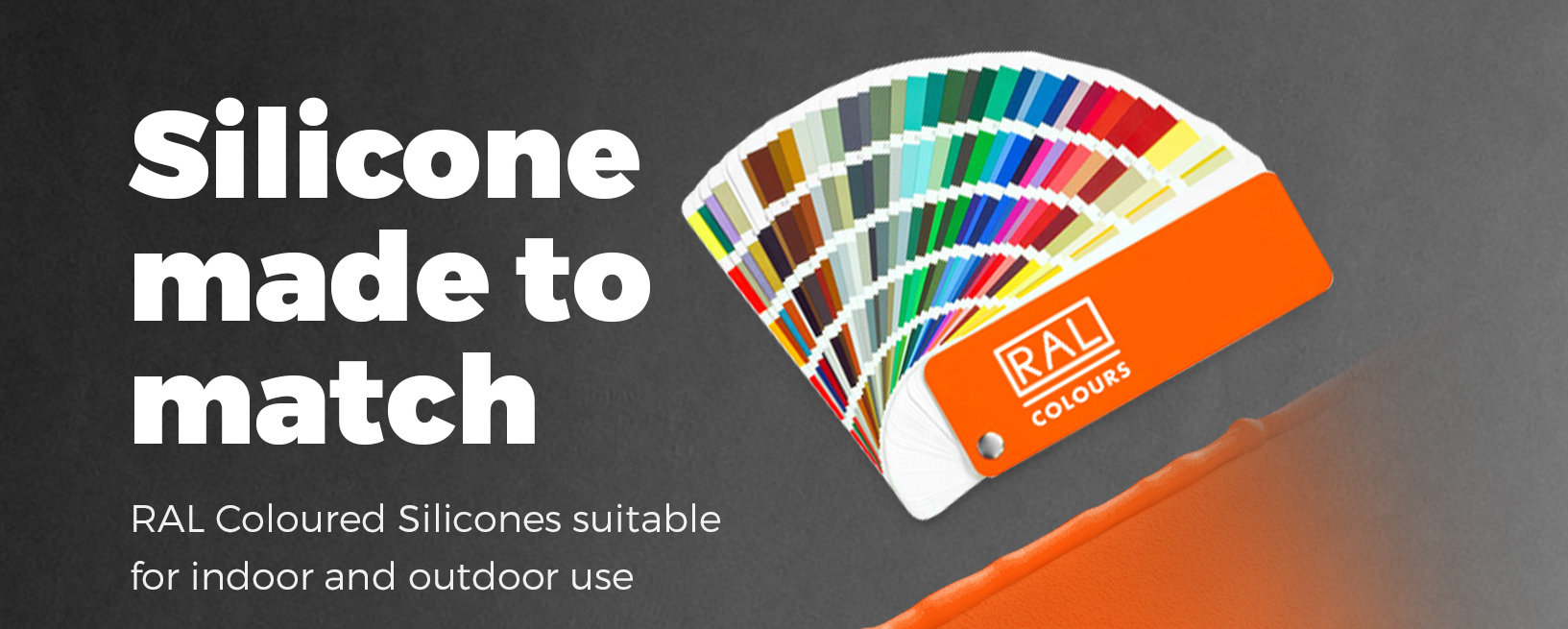 Whether you are a professional or a DIYer, you always want to use the very best materials in your projects in order to achieve a good result that lasts. That's why, at AB Northern, we offer all our customers the industry standard colour matching specification - RAL - when purchasing our high-quality silicone superseal. SO what's YOUR colour…?
Human beings with vision rely almost totally on that one sense, making light, colour and the interplay between them extremely important factors when it comes to designing the world around us. Indeed, almost everything manmade is designed with specific colours or patterns of colours - from the packaging on the food we eat to universally-understood symbols that transcend language and culture barriers (e.g. red for danger), it is clear just how much different tones have a part to play in influencing our mood, thoughts and behaviour.
Within industrial sectors, the RAL colour matching system can have benefits beyond the aesthetic - colour-coding is a particularly effective way to communicate all sorts of information.
Domestically, the system is more likely to be used for achieving a harmonious appearance to the finished result, for instance concealing repairs with a colour that matches the existing scheme or even creating a whole new look for a room or house. The famous RAL 'colour fan' shows the extent of colours we can supply, allowing you to give full rein to your imagination.
Whatever colour sealant you select, it's no good if that sealant isn't of high quality. We guarantee that ABN Superseal is:
A neutral-cure, top-grade silicone with virtually no odour
Fast-skinning and with a short cure time, leaving a highly elastic seal that has a capability of movement as high as 25%
Usable without primer, showing excellent adhesive properties to almost construction material from plastic and glass to wood, masonry and metals
Tough enough to resist most chemicals, UV damage, water in all its forms (rain, snow,frost etc), ozone and extremes of temperature
Particularly versatile and can be used successfully on any number of both external and internal projects, particularly when sealant of standard colouration is just going to look wrong - think tiles, flooring and PVC wall cladding
Easy to apply and offers continuing protection against fungi, especially the dreaded black mould
Great value at £3.75 per tube
What are you waiting for? Your colour match just can't wait to meet you!