What is 200 Times Stronger Than Glass?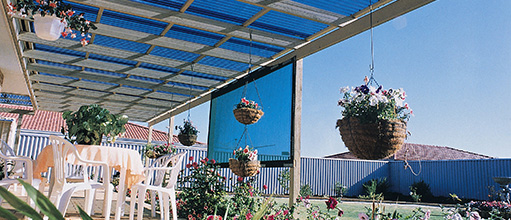 At AB Northern, we constantly keep right in touch with all of the developments relating to the many sectors of industry that we supply to. Part of this dedication to remaining at the cutting-edge is a constant reevaluation of our product portfolio, adding new products all the time in order to further improve your level of choice. We are excited to announce a brand new product range coming to our website very soon: get ready for clarity with strength, resilience with aesthetics…. Polycarbonate is coming your way.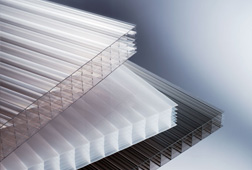 Polycarbonate is a revolutionary material that has thousands of uses across the broadest range of sectors from the domestic and commercial to industrial. An extremely high-performance plastic, polycarbonate is set to transform the way you work and AB Northern are with you all the way.
Just some of the many features, qualities and benefits of polycarbonate are:
An extremely high resistance to impact that is more than 200 times greater than that of glass of comparable thickness. Despite this unmatched strength, polycarbonate is still an ultra-lightweight material

Optical clarity that will make you think you have been given new eyes! We are not exaggerating either: polycarbonate boasts an 90% light transmission factor yet is imbued with UV protection that will last as long as the material does, weathering the weather without a mark

As well as resisting impact, polycarbonate is designed to function unimpaired in the face of chemical attack, extremes of temperature and even fire

Polycarbonate is available in sheet form, to your required length.

To make sure that replacing other materials with long-life polycarbonate goes as smoothly as possible, there is a wide range of colours and tints to choose from so you can match any existing aesthetic. You can also choose from several coatings and finishes for the complete, perfect look
Polycarbonate is headed for our website as we speak so make sure you are subscribed to our newsletter to be the first to find out when it is available, at the signature AB Northern fair, realistic and competitive price. Sign up today and look forward to a clearer future!